A new developed double-sided nylon band

The band can be used for the fixation of an endotracheal tube or to hold a tracheal cannula.
To fix an endotracheal tube, the band is held on the tube with a special adhesive-coated velcro strip.

To hold a tracheal cannula, the band is shortened and attached with the enclosed velcro straps. The band is hypoallergenic and pleasantly soft. It does not stretch and does not absorb liquid.
It must therefore be changed much less than traditional foam or fabric straps. There is no skin damage since the band does not have to be tightened.

A very secure fixation, easy to handle.

A product for two applications

SECUAPE Fixations can remain on the patient for a couple of days.




Product details / Applications

Universal band

Use/Catalog EN, FR, IT
Universal band
8 bag a 25 pc
Single packed
PU 200 pc
Order nb.: 8500890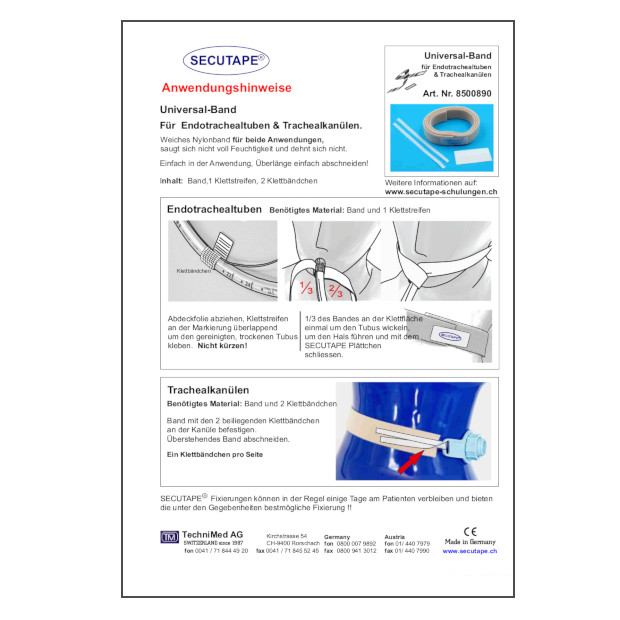 Application
Notes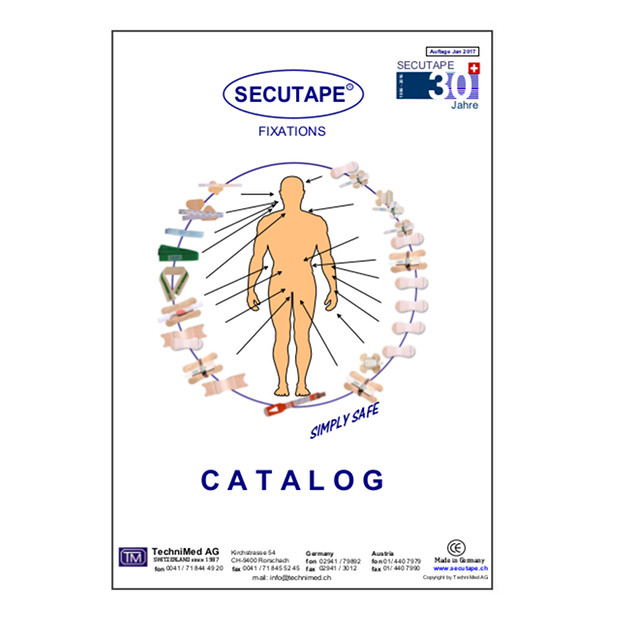 Product
catalog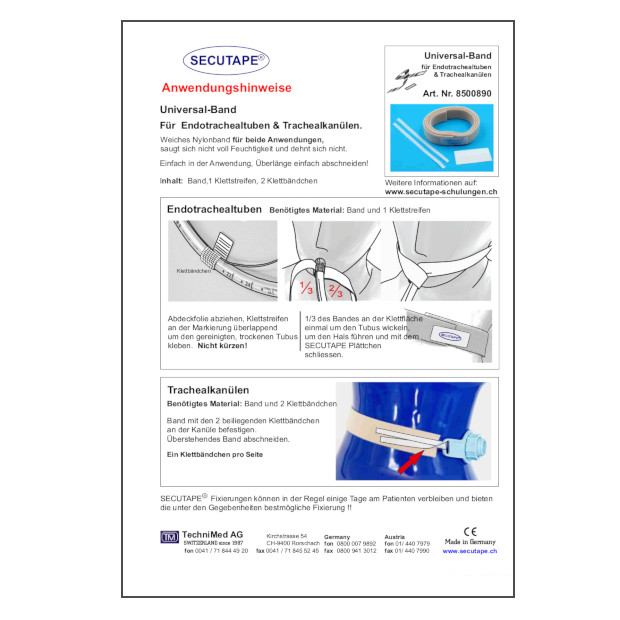 Notes
d'application
Catalogue de
produits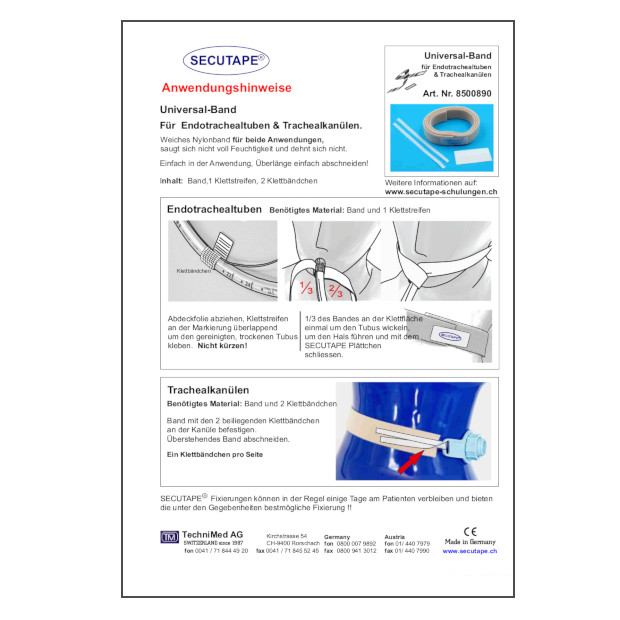 Note
applicative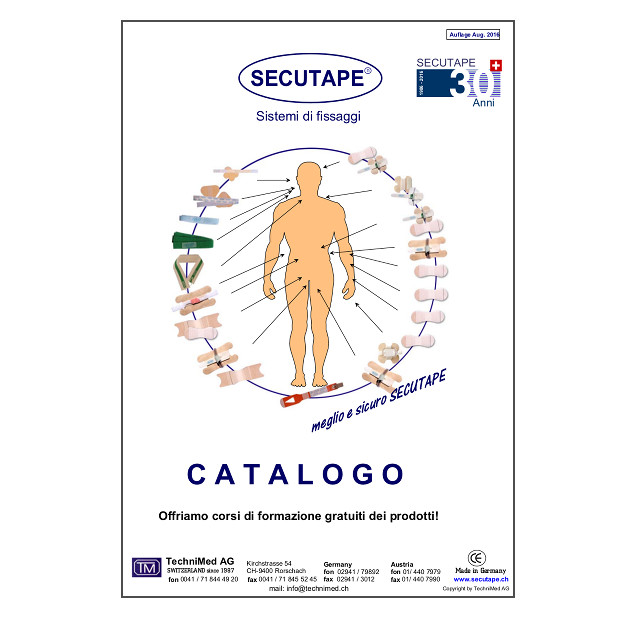 Catalogo
prodotti
Notice: We deliver to and invoice all EU countries from Germany



Learn more..
Application
At Infocare, the e-learning portal for SECUTAPE fixations, you will find everything you need to know about the application and use of the individual fixations. In our portal you will find detailed photos, application notes and videos. Currently, the platform is at the moment only available in German.