Fixing tape for the short-term fixation of endotracheal tubes.

Newly developedi, high-quality self-adhesive fixing tape, especially for anesthesia.
The hypoallergenic, skin-friendly and excellent adhering tape does not strech and rip.

It is packed in a hygienic dispenser and easy to handle due to its shape and the special liner.

The perforated dispenser are opened at the front, which eases the withdrawal and storage .

This strap does not replace a good long-therm fixation!


Product details / Applications

Short-term fixing tape

Use/Catalog

Packaging
Short-term fixing tape
PU 400 pc
disp. a. 100 pcs.
Order nb.: 8500820
Pharmacode: n/a
PZN: n/a
Short-term fixing tape
PU 2000 pc
disp. a. 100 pcs.
Order nb.: 8500821
Pharmacode: n/a
PZN: n/a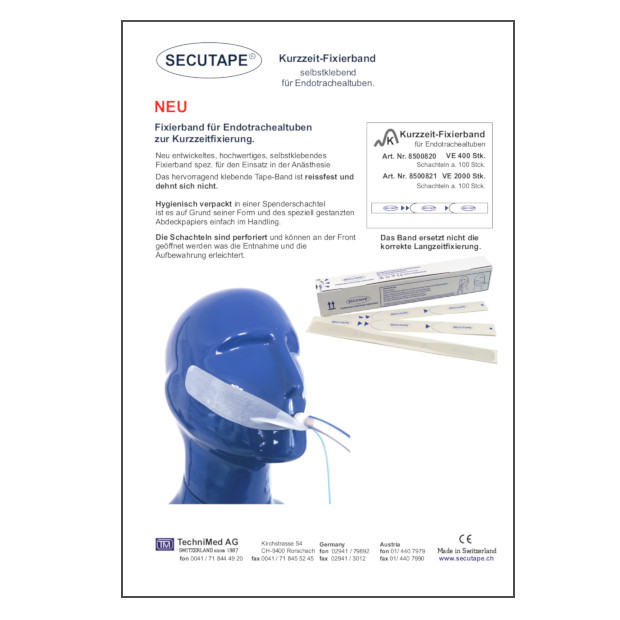 Application
Notes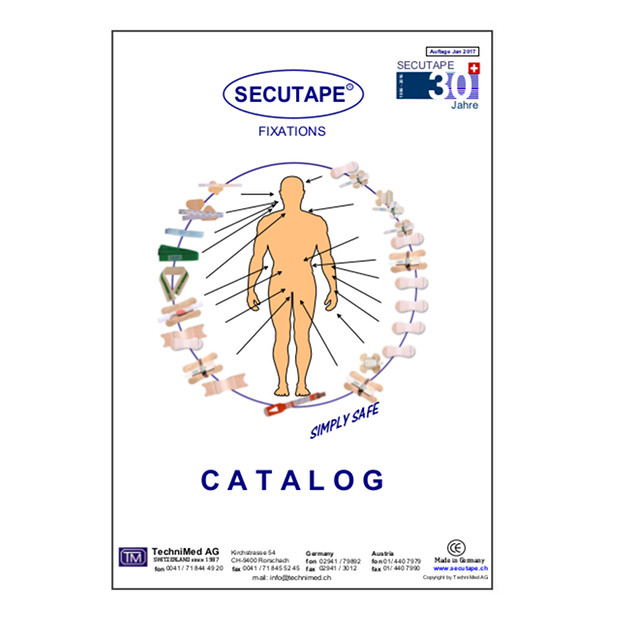 Product
catalog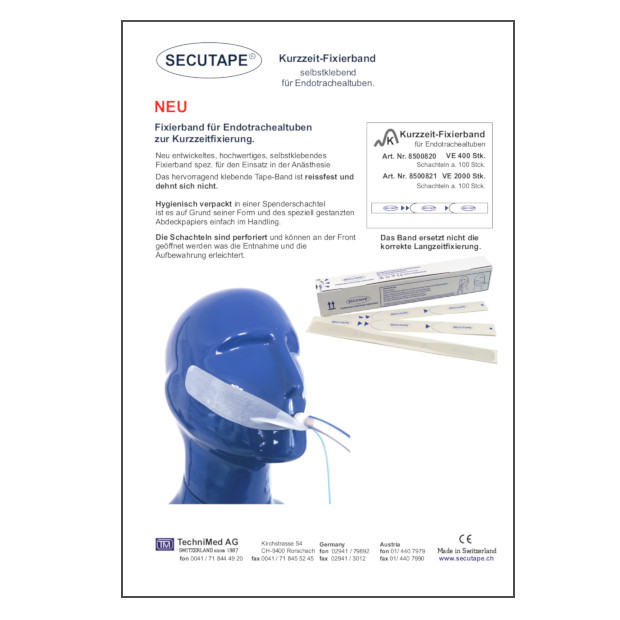 Notes
d'application
Catalogue de
produits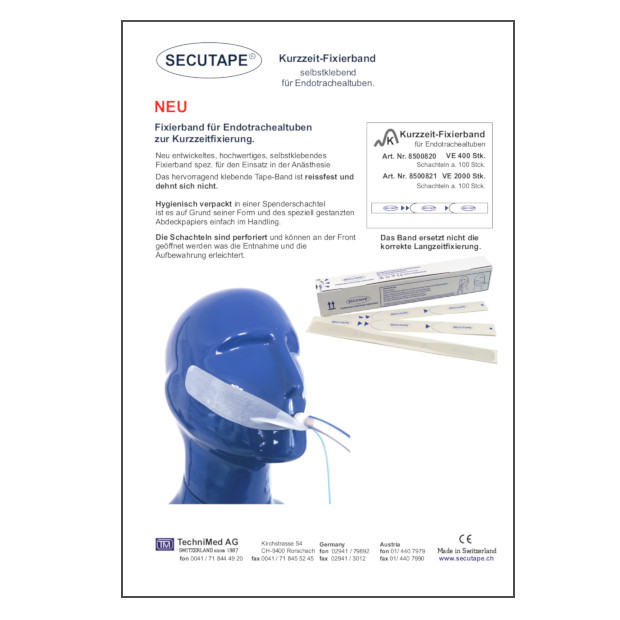 Note
applicative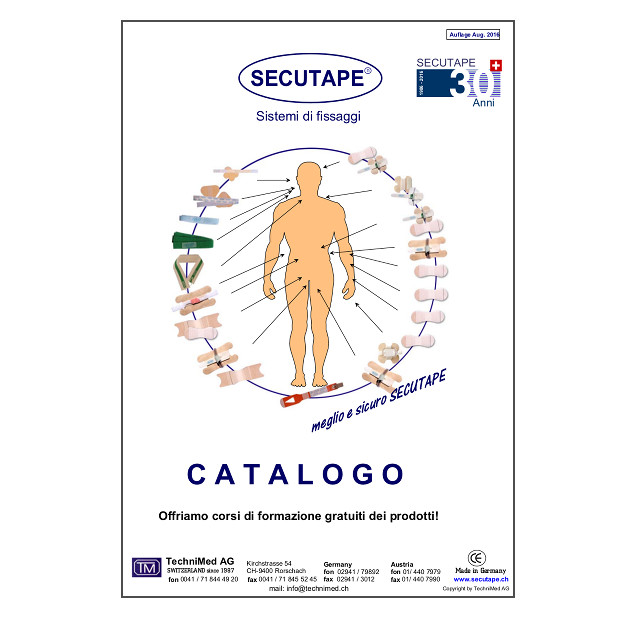 Catalogo
prodotti
Notice: We deliver to and invoice all EU countries from Germany
Learn more..
Application
At Infocare, the e-learning portal for SECUTAPE fixations, you will find everything you need to know about the application and use of the individual fixations. In our portal you will find detailed photos, application notes and videos. Currently, the platform is at the moment only available in German.