Secutape fixations are High-tech products which we are producing in Germany for 30 years.
The SECUTAPE principle:
The base plaster adheres completely to the skin; there are no detached spots!
The 'tube' is embedded in the adhesive and a velcro prevents the Flap from opening! Via this Flap the movement of the tube is transferred to the whole plaster. The fixation holds and can be opened and closed again, using the velcro flap.
All SECUTAPE fixations working in the same way which we have patented 1986.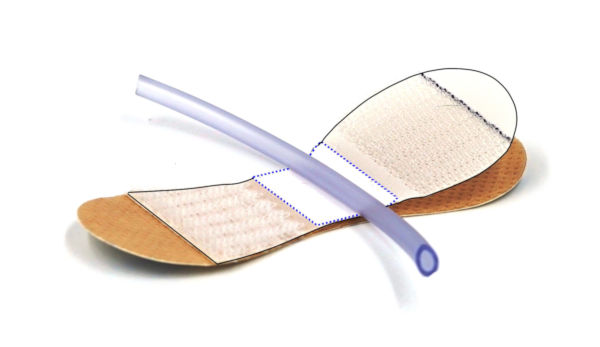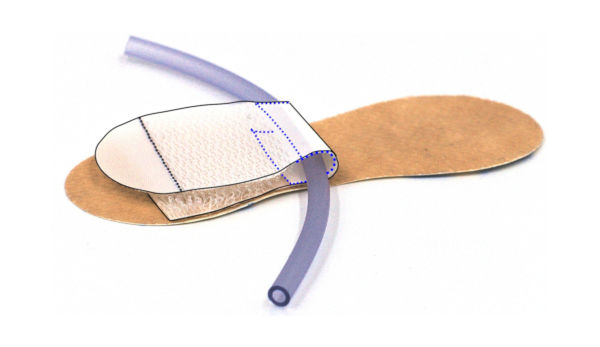 The SECUTAPE Fixation system
Provides safe and reliable solutions for practically all attachable catheters, drains, probes, tubes and cables; i.e. for all tube-shaped accessories.
We are the specialists in this field. For thirty years we have been manufacturing and distributing exclusively millions of fixations and we hold quite a number of patents.
We are offering our customers free training and advice through our field workers, including extensive documentation.
Our INFOCARE E-Learning platform for training of new employees and to refresh existing knowledge.
Our fixations are high-tech products that are manufactured in Germany. The materials used are manufactured specially for us and come from Switzerland, Germany, the USA and the UK. They are hypo-allergic, medically safe and contain no solvents. Only through the use of high-quality materials in combination with our special and ergonomically designed shapes, we have achieved the astonishing holding power of our fixations.
Our products certainly come at a cost.
But they hold better, do not cause skin damages and must be changed less frequently than others.
But over the time they became less expensive.
SECUTAPE - a fixingsystem with many possibillities
Notice: We deliver to and invoice all EU countries from Germany.
Learn more..
At Infocare, the e-learning portal for SECUTAPE fixations, you will find everything you need to know about the application and use of the individual fixations. In our portal you will find detailed photos, application notes and videos. Currently, the platform is at the moment only available in German.