For fixation of tubes and cabels on clothes and bed linen

A manual anti slip fixation for tubes of all sizes.
Especially for mobile patients and strong pulling.
Just clamp it to clothes or bed linen.

Fixation without adhesives

The ideal secure fixation for all mobile patients and when strong pull occurs.
Especially CVC, urine catheter, drains and so on.
There are two possibilities: either simply close with the velcro or if it should hold well, make a loop and tighten.

Dimensions:

Krokofix small (8501410): 15.5 x 2 cm
Krokofix big (8501420): 23 x 2.5 cm


Krokofix can be disinfected by conventional means.

SECUAPE Fixations can remain on the patient for a couple of days.




Product details / Applications

Krokofix big

Krokofix small

Use/Catalog

Packaging
Krokofix big
Length 23 cm
Bag a 25 pc
PU 200 pc
Order nb.: 8501420
Krokofix small
Length 16,5 cm
Bag a 25 pc
PU 200 pc
Order nb.: 8501410
Pharmacode: 5095206, 25 pc
PZN: n/a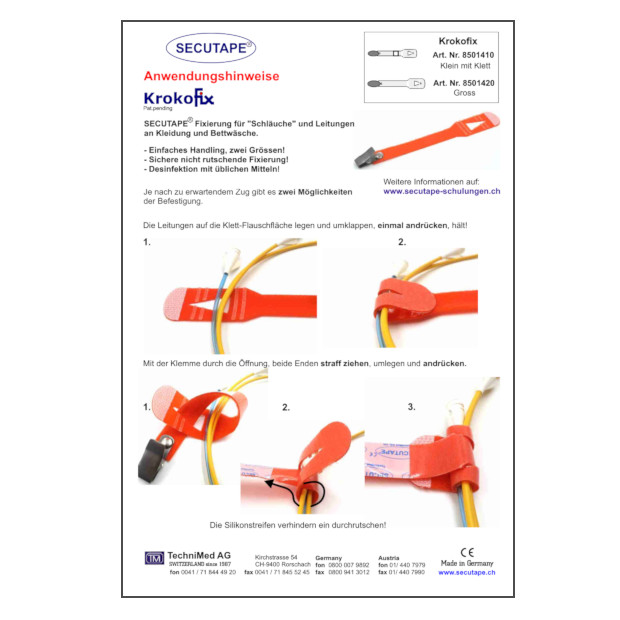 Application
Notes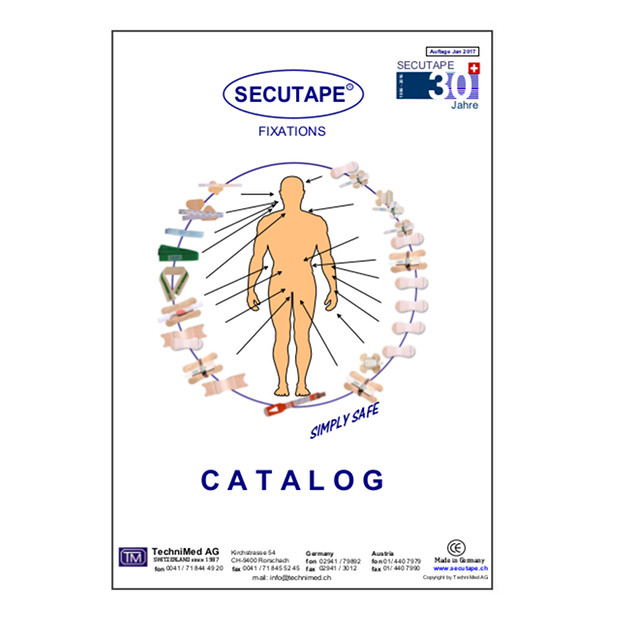 Product
catalog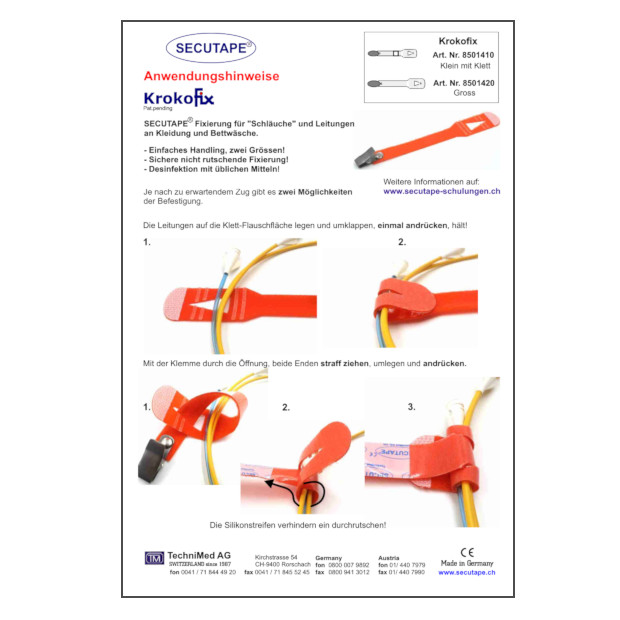 Notes
d'application
Catalogue de
produits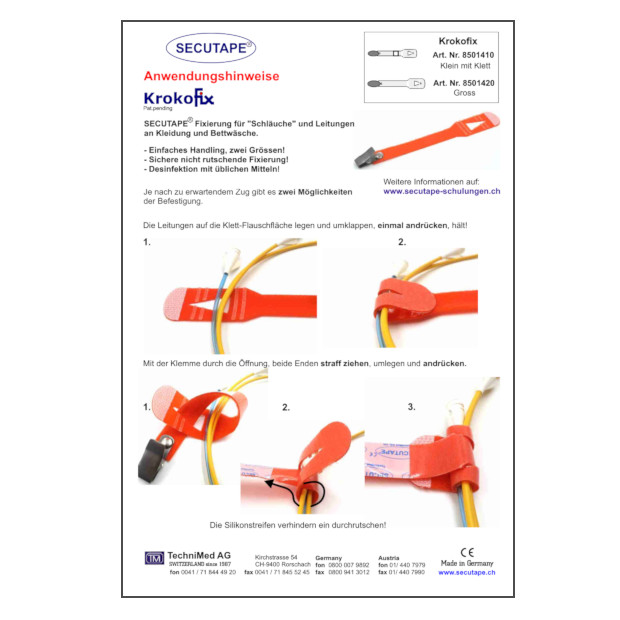 Note
applicative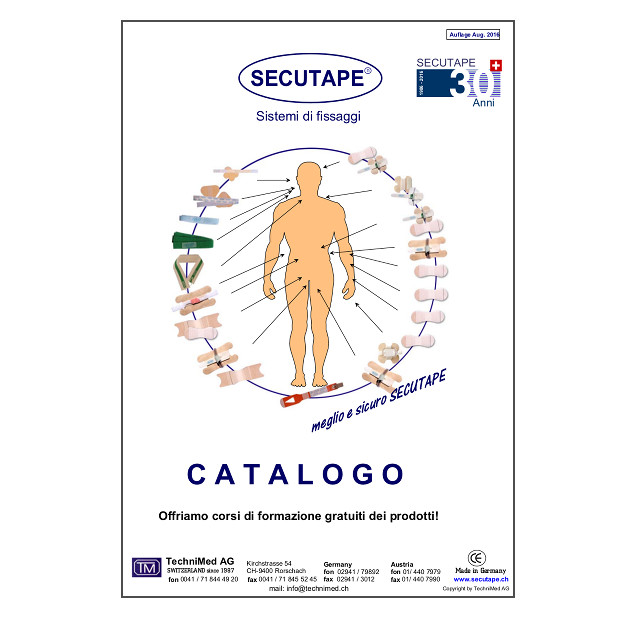 Catalogo
prodotti
Notice: We deliver to and invoice all EU countries from Germany



Learn more..
Application
At Infocare, the e-learning portal for SECUTAPE fixations, you will find everything you need to know about the application and use of the individual fixations. In our portal you will find detailed photos, application notes and videos. Currently, the platform is at the moment only available in German.