New Fixation-band!

A thick and fluffy two-piece nylon band.
The high quality hydrophob and hypoallergenic band is easy to apply, it does not stretch and does not absorb liquid. Due to its material, it needs to be changed less frequently than conventional foam or textile bands. It fits all sizes, just cut it off if it is too long.

Tracheofix comfort Set

The band is also available as a set together with a medical superabsorber pad.
It is a good solution for patients with skin problems or very sensitive skin. The enclosed absorber pad keeps the skin dry and is a protection against skin damage.
Therefore it is an ideal long-term fixation and particularly suitable for home care.








Product details / Applications

Tracheofix comfort

Tracheofix comfort set

Use/Catalog EN, FR, IT
Tracheofix comfort
Single packed
PU 100 Stck.
Order nb.: 8501750
Tracheofix comfort set
Single packed
PU 100 pc
Order nb.: 8501740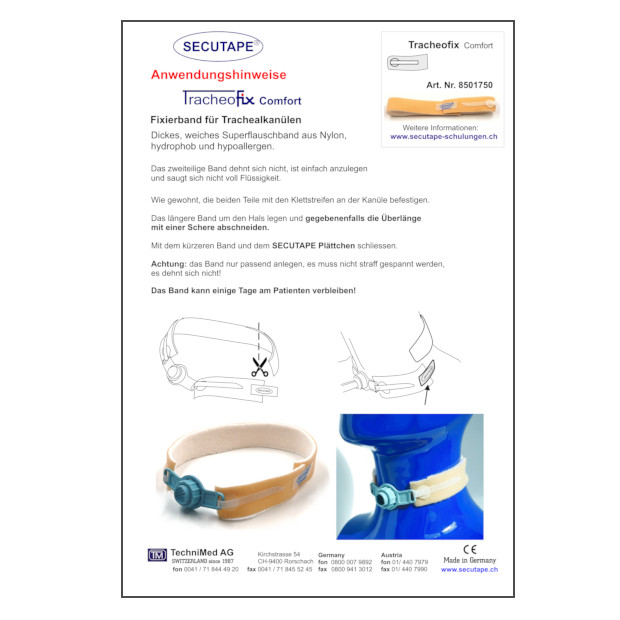 Application
Notes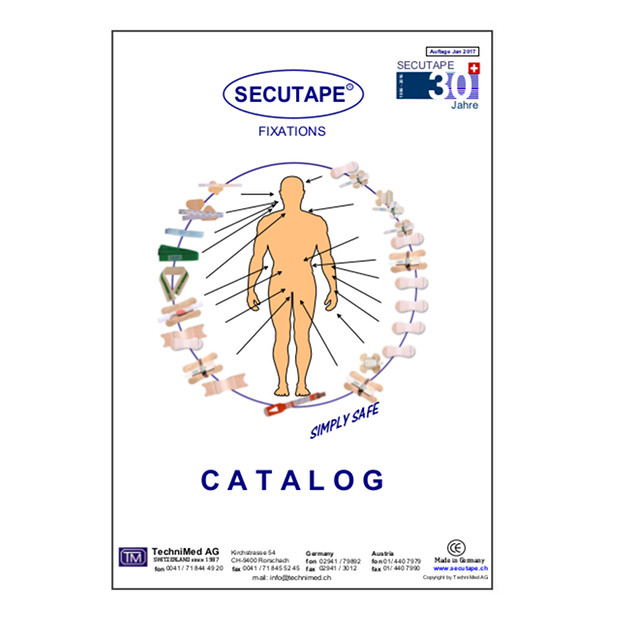 Product
catalog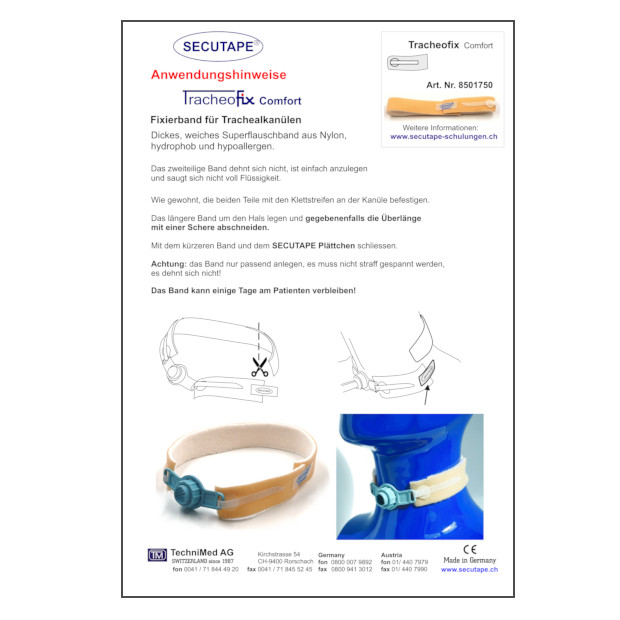 Notes
d'application
Catalogue de
produits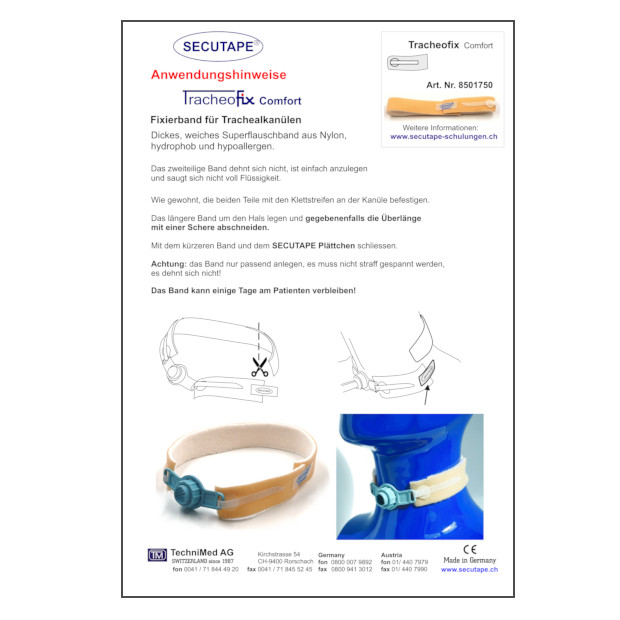 Note
applicative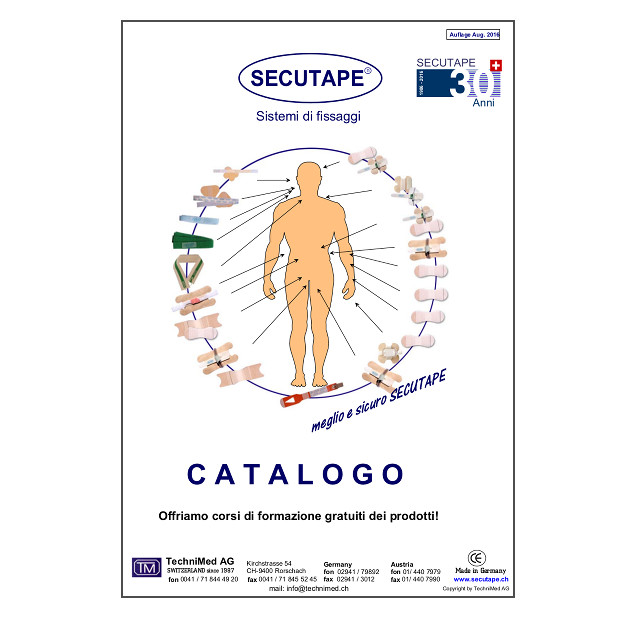 Catalogo
prodotti
Notice: We deliver to and invoice all EU countries from Germany




Learn more..
Application
At Infocare, the e-learning portal for SECUTAPE fixations, you will find everything you need to know about the application and use of the individual fixations. In our portal you will find detailed photos, application notes and videos. Currently, the platform is at the moment only available in German.