For over 30 years, million times proven.

The specially shaped good holding fixation is made out of a breathable skin friendly nonwoven. The tube is held by a velcro-flap which is coated with a special adhesive. The fixation is easy to use and can be opened and closed again many times.

Specially good for:

CVC, suprapubic catheters, urine catheter, redon drains, wound drains, and other thicker lumina.

The fixation holds well even when it gets wet.

SECUAPE Fixations can remain on the patient for a couple of days.




Product details / Applications

Standard fixation size 3+

Use/Catalog

Packaging
Standard fixation size 3+
Single packed
PU 200 pc
Order nb.: 8500301
Pharmacode: 5095123, 50 pc
PZN: 10322934, 50 Stück
Standard fixation size 3+
Large pack
PU 20 x 50 = 1000 pc
Order nb.: 8500311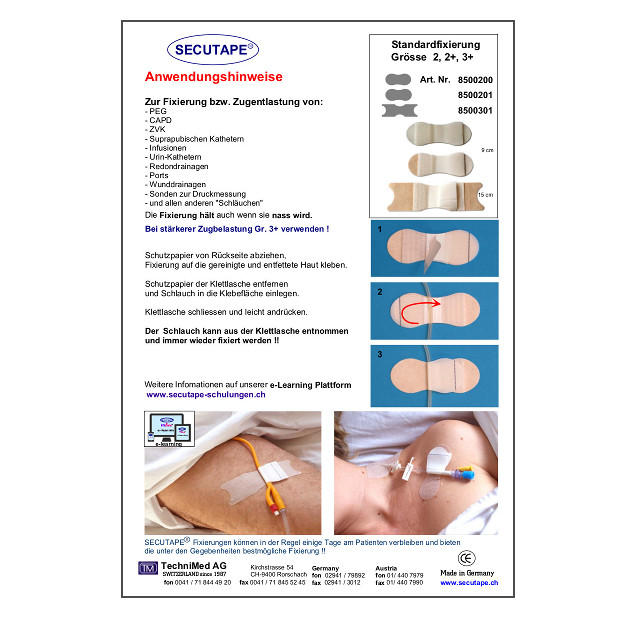 Application
Notes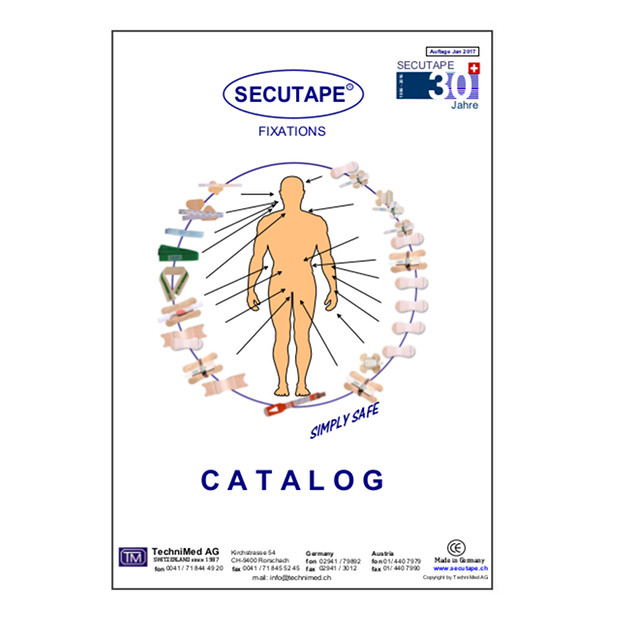 Product
catalog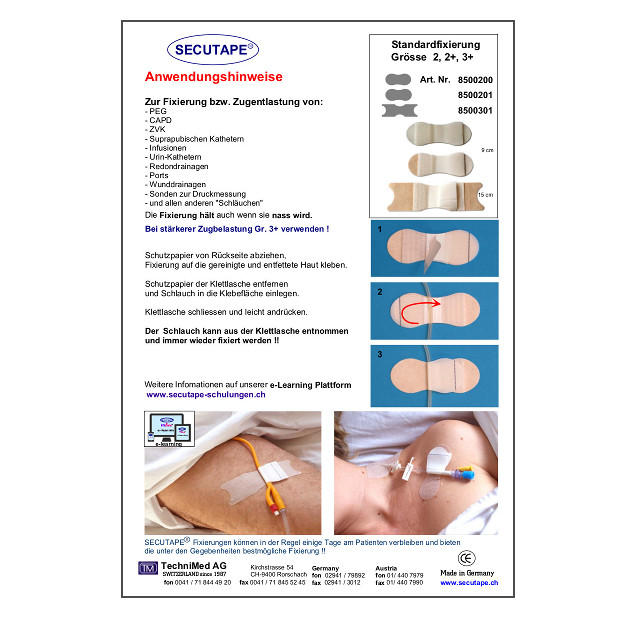 Notes
d'application
Catalogue de
produits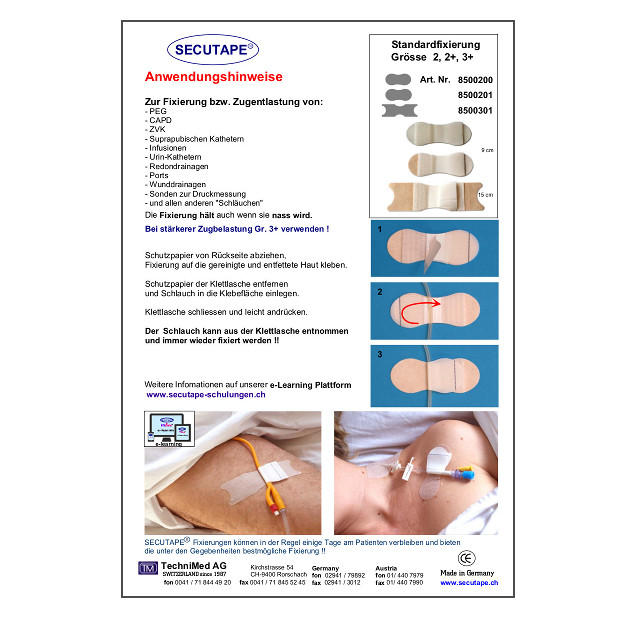 Note
applicative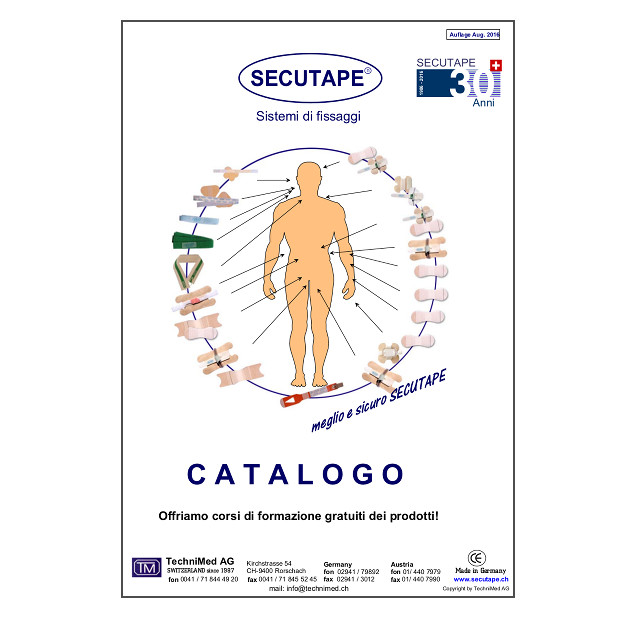 Catalogo
prodotti
Notice: We deliver to and invoice all EU countries from Germany




Learn more..
Application
At Infocare, the e-learning portal for SECUTAPE fixations, you will find everything you need to know about the application and use of the individual fixations. In our portal you will find detailed photos, application notes and videos. Currently, the platform is at the moment only available in German.